"The Church on the Mall"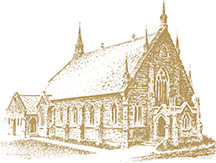 Our church is a place where lives are changed through worship, learning, and community, and where people are empowered to change the world and make it a better place, following the example and teachings of Jesus.
Our congregation is a dynamic, inclusive group of people seeking spiritual nourishment, meaningful relationships, and ways to use their talents, skills, and knowledge to serve others.
Here at Wesley we have a number of core understandings:
We would rather hear the voices of children than not see them.
We believe the provision of a lunchtime meal can make a difference in someone's life.
Help in times of crisis is only one telephone call away.
Justice is important to us and we will seek to give a voice to the voiceless.
Diversity of thought, gender  and culture is to celebrated and explored with humility.
We hope to meet you at worship, at a special event, at a service project or around the community!